Visit our Showroom, at 637 Route 228 in Mars, PA.
Nelson Kitchen and Bath Work
It's all about the client relationship. A personal solution, tailored for each family, whether it's a kitchen, or bath. Each situation is different; every solution will be developed to your individual needs and job scope. No two project are alike, because they are a reflection of you. Our goal is to bring your ideas to life within a predetermined room investment on schedule; reflecting who you are.
Working as a team with you; our clients review flooring, cabinetry, lighting, fixtures, color, tile and appliances bringing together just the right choices for your room.
 The reflection of your personality:
Our showroom was designed as a creative boutique for your self- expression.

A range of cabinetry potential selected for value and the taste requirements of our North Pittsburgh audience. Thousands of tile selections to choose from, endless counter top options, with success proven fabricators and installers.

Nelson Kitchen and Bath is a concept boutique; solution oriented, with a style that is refreshing, honest and open to your self- expression.
BECAUSE TWO HEADS ARE BETTER THAN ONE:
Our team approach offers" time- honored" hand drawn and drafted elevations and perspectives combined with proprietary computer projected 20/20 renderings.

We present both colored renderings of possible solutions, to your kitchen and or bath in addition to floor plans accounting for each square inch of space. Art and technology in every presentation.
Here are some examples of projects that we have done recently.  If you like some of the colors or styles, we can apply them in many different applications such as:  Office areas, study, living room, kitchen, bathroom and / or bar.  The possibilities are endless!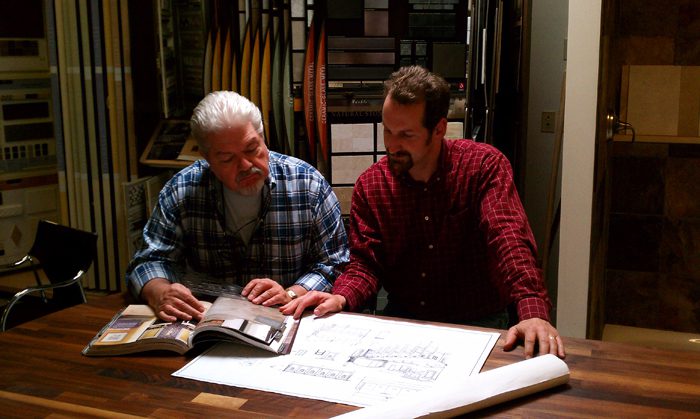 THE TEAM:
OWNER, VISIONARY AND FAMILY MAN; RAY NELSON began his career in home improvement early. As a teen, Ray was expected to keep the families investment properties in working order; that grounding became the basis for years in the kitchen and bath field. The next chapter was creating his own showroom, bringing his method and style to each project.
This combined interest and experience brings a depth that's unique to Nelson Kitchen and Bath.
Custom Kitchen Design for the Pittsburgh Region
How you use your kitchen is the key question. Functional design suited to you, your family and how you entertain, serve meals or gather. Our "client interview process" and your ideas guide our drawings. Here at Nelson kitchen and bath we are a one stop showroom, from design to installation.
Experience how personal service is still alive and well in North Pittsburgh. Explore the possibilities with creative design & functional improvements to your kitchen.
Enjoy and entertain with a new theme & color that suits your lifestyle while giving you that "WOW" as your guests enter. We do all ranges of kitchen remodels, from basic countertops to complete makeovers. We also handle A-Z so you don't have to worry about questionable contractors!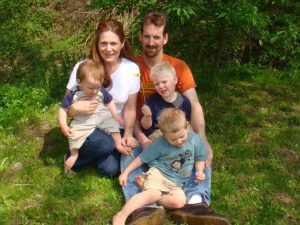 Welcome to Nelson Kitchen & Bath, LLC.  We are a family run business in Western Pennsylvania (PA) serving the design, construction, and remodeling needs for your area.  With expert installers and some of the finest materials, we can create that kitchen or bathroom of your dreams.  If your looking for a room makeover, we can offer new countertops or simply painting and adding some decor to freshen up your surroundings.  Please contact us about your needs and we will give work with you on your project dreams.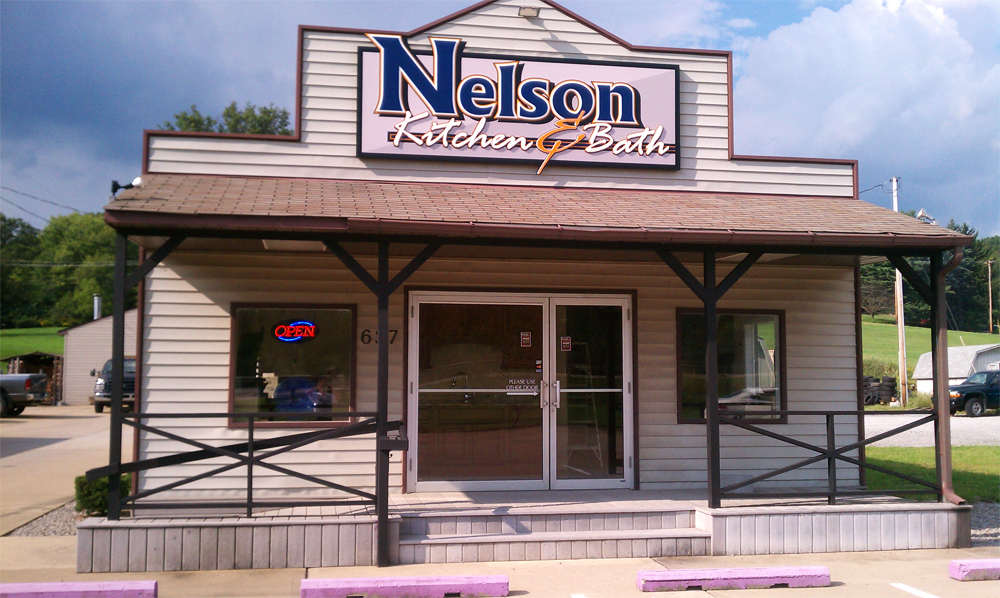 Mission Statement
"My goal as an Artisan & Designer is to provide you with a variety of unique & quality materials with installation by some of the finest craftsmen in the area. We are a family run business that caters to the needs of individuals in this "fast paced" society we live in. We have some products that you can only get locally at our store that will give your home that one-of-a-kind feel. We will guide you throughout the process seamlessly and strive to give you that kitchen or bath of your dreams!"
Thank you,
Raymond M. Nelson
Owner
724.513.0350
Happy Customers
"Thank you for coming up with a beautiful design for our kitchen.  Working with you on this project was a comfort throughout the job.  We appreciated the expertise of Tom, Joe and Dave on the installation. Great job by all – a dream come true!" Thanks again!
– Rich and Joanne
"What a nice job you did on our shower. Each of your contractors was my "favorite". All true professionals.  What a team you put together. And the design came out better than I had imagined."
– Jo and Doug Johnson
"We wanted to thank you for your assistance.  We are still enjoying the new Kitchen! Thanks again for all your help!"
– Rebecca & Ralph Boyd
"As of October, we have lived in our home for five years. Our home has a gourmet kitchen in it but until Nelson Kitchen and Bath provided us ideas for a kitchen back splash, the gourmet part of the kitchen did not exist.From the planning phase of the project, Ray Nelson provided us with a vision and excellent project management. During the installation phase, Jason the tile installer did an excellent job. He invested hours of his labor to ensure that the job was done perfectly. We want to thank Nelson's Kitchen and Bath for a job well done. You have given our kitchen the WOW factor that it missed."
– The Cottens
Remodeling kitchens and baths in Pittsburgh and Surrounding Areas in Western PA. Currently serving Butler, Cranberry Township, City of Pittsburgh, Wexford, Gibsonia, North Hills, Slippery Rock, Beaver, New Brighton, Monroeville, Mount Lebanon, McCandless, Mars, Indiana, Sewickley, Hampton, Washington, Venango, New Castle, Franklin, Chicora, Grove City, Meadville, Butler County, Valencia, Evans City, etc.